To become a member of UF Malmö, you can:
Sign-up at any of our events,
Sign-up at our stand during "Coffee with the Union", read more about the event here
or, contact us at info@ufmalmo.se
The membership costs SEK 60 for a period of 12 months and you have to be an existing member of Studentkåren. By becoming a member of UF Malmö you do not only gain access to a variety of events, you also provide to UF Malmö for its growth and development.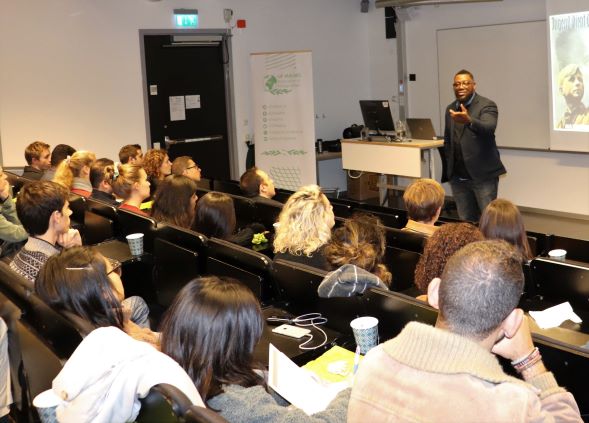 Lecture on "Radicalization, Extremism, and Counteractions" with Felix Unogwu on the 16th of October 2019.
Every member of UF Malmö receives:
Weekly newsletter of our upcoming events and opportunities,
Free entry to all our lectures and workshops (remember to have your membership card with you!)
Entry to our dinners and other social activities,
The possibility to be part of our academic trips abroad, study visits, and our MUN delegations to international conferences,
A copy of our paper edition of the Pike & Hurricane –magazine, which comes out once every academic semester.
Possibility to apply and become part of our Board.
Possibility to attend national events, such as UFS Conference on International Affairs and Almedalen.